Top 10 Cinemas in Pakistan
Pakistan's entertainment landscape has greatly picked up in the last decade owing to a consumer boom and rising incomes for the middle class.
Law and order, in mega cities such as Karachi, has also improved over the years, leading to increased footfalls in entertainment avenues such as restaurants, malls, amusement parks and cinema halls.
Here's our list of the Top 10 Cinemas in Pakistan:
Neuplex Cinemas (Karachi)
Initially aimed at an affluent audience residing in DHA, Karachi; Neuplex filled the gap for cinema buffs who wanted to enjoy their movie experience but in a premium setting. Neuplex then went on to expand their operations and opened another branch at Rashid Minhas Road to cater to a much wider audience that was deprived of entertainment.
The Arena Movement & Cinegold Plex (Karachi)
These cinemas are relatively newer entrants into the market but have made it to the list due to their strategic locations. Both solid ventures of the famous Bahria Town group, these two are located at main Tariq Road and Bahria Town respectively, catering to audiences residing in those prime neighborhoods. Both cinemas offer a fantastic cinema experience with superior sound, picture quality and in-movie hospitality services.
Cinepax Fortress (Lahore)
Cinepax owns one of the largest cinema chains with multi-screens at prime locations across Pakistan. They pioneered the concept of Silver, Gold and Plantinum cinemas with world-class hospitality and services. Fortress being one of the busiest and most happening neighborhoods in Lahore, features a Cinepax cinema with a huge seating capacity and state-of-the-art infrastructure.
CineStar boasts of being Pakistan's first IMAX theatre, in addition to being one of the top 3D movie theatres in Pakistan. Based in Township, it is the group's official collaboration with IMAX, bringing superior technology to emerging markets like Pakistan.
Universal Cinemas (Multan)
Over the years, smaller cities in Punjab, like Multan, have stepped up their game with improved infrastructure and heavy expenditure in development. Growing urban populations led to the demand for a cinema meant for a family audience and in came Universal Cinemas to cater to that.
Cinepax World Trade Center (Giga Mall, Islamabad)
Cinepax has its footprint to cater to audiences across twin-cities with world-class screens in WTC, Giga Mall. When it comes to entertainment, Islooites shouldn't be that far behind!
Cinepax (Hotel One, Faislabad)
Hotel One (a chain of Pearl Continental Hotels), one of the prime hotel residences in Faisalabad, is also home to the city's very own Cinepax.
Spearheaded by Mandviwalla Entertainment, who previously owned Nishat Cinemas, they have been synonymous with the revival of Pakistan's film industry. Atrium Cinemas were one of the first ones to introduce Dolby sound, digital technology, 3D technology and massive screens in Karachi.
Centaurus Cineplex (Islamabad)
Centaurus is one of the oldest malls in the twin cities of Islamabad and Rawalpindi. Centaurus homes another chain of cinemas by Mandviwalla Entertainment and was the prime choice for cinema buffs. However, over the years since more cinemas have opened up, Centaurus continues to be the back up option for cinegoers.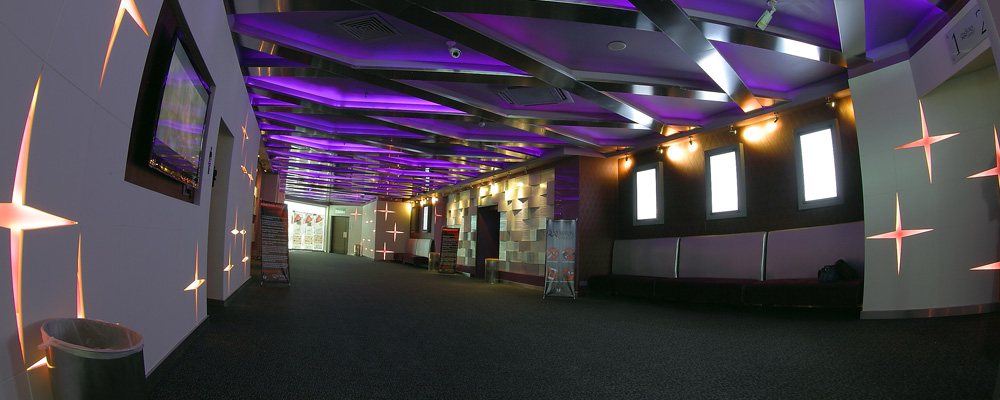 Sozo World Cinema (Lahore)
Sozo World is another great choice for avid movie lovers in the prime location of Fortress in Lahore. It has a huge seating capacity, a variety of movies playing and offers a premium movie watching experience.
Did you know that you can now book your cinema tickets through Yayvo Tickets? Your weekend plans are totally sorted!