New Android 10 Features to Get Excited About
Android 10 is here, formerly known as Android Q, this update does away with Google's habit of naming it's OS updates after desserts. Android 10 brings a lot of new features that make it really stand out.
Smart Reply in all messaging apps
You might have seen the smart reply option that has been an part of Gmail for the better part of a year. Smart Reply gives you three options with which you can respond to any message. Smart Reply is being rolled out to all apps now, including third party apps like Whatsapp and Facebook Messenger.
Enhanced location and privacy tools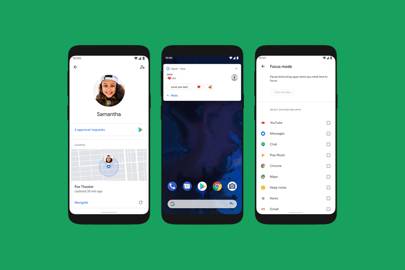 Android is finally giving us more control over location and privacy settings. The new update will have a dedicated panel for location settings. Previously you could give either give an app permission or not, now you can select timings to give an app access. Not only will this do wonders for privacy, it will also conserve battery life.
Dark Mode
Google has finally added a system wide dark mode, even better they have released an API that let's our favorite apps also convert to dark mode. It's certainly very good for our eyes!
Live Caption
Google has given us the ability to add live captions to not only all our videos and also to any recorded audio notes. This option is local and doesn't require an internet connection. Live Captions can be found in the accessibility settings.
Android 10.0 update: when will I get it?
Android 10 officially launched September 3 2019. The Android 10 update began rolling out to all Pixel phones, including the original Pixel and Pixel XL, Pixel 2, Pixel 2 XL, Pixel 3, Pixel 3 XL, Pixel 3a, and Pixel 3a XL. Bad News, not every one is getting this new update which is heartbreaking.
  Final Words
Android 10 is the tenth major release and the 17th version of the Android mobile operating system. Here's to hoping Android 10 is rolled out to our phones soon so we can see these features in person.